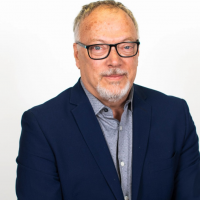 Rick Baker
Thrillers, Action & Adventure
Profession

Screenwriter, AI Developer, Technical Architect, Inventor
Baker studied screenwriting with Academy-Award winner, William Kelley and is co-writer with Kelley on The Sweet Summer, in development at Cross Creek Pictures. Also in development, the true-story feature, Angels with GHE and Lionsgate, Peter Berg Producer. His eco-thriller, The Life Engine, is available in print, ebook and audiobook formats on Amazon, Baker also co-produced the ABC TV, MOW, Betrayed by Love for Edgar Sherick Productions.

In the late nineties, Baker developed and produced television projects for PBS, ESPN and FOX Sports including, Raceline and The Jeep Kentucky Adventure Race. He produced and directed the weekly syndicated health series, Feelin' Great and EARTH TV for the Travel Channel.

Baker is a fully-committed environmentalist and the inventor of water-saving gardening products used in drought-stricken areas around the globe. He is also the founder of several tech companies.

Baker earned a black belt in Shaolin Karate from the current Grandmaster. His personal passions include music, impressionist art and the study of native cultures around the globe.
I have always read all the latest cookery books and magazines, from all over the world.
Delia Smith